| | |
| --- | --- |
| TEL : | 04-2324 6088 |
| FAX : | 04-2329 2425 |
---
The Round ballroom is a favorite venue for many large-scale meetings and wedding receptions, connected to the VIP ballroom, which is also located in the 10th floor, allowing all visiting guests to experience the most luxurious benefits before entering the venue.
Take the elevator to the 10th floor, the high wooden beams will immediately grab your attention as the main part of the gorgeous ballroom, Warm dark carpet will greet you as light from the hanging design lights will reflect upon each other. Spacious hall let in natural light during the day. Wooden wall posts and doors will add greatly to the environment and turn the luxurious ballroom into a warm and beautiful welcome.
In addition to serving as a general purpose welcome ballroom, the space is also reserved for smoking rooms and two VIP lounges. If there is more than one speaker attending a meeting or lecture, then the ballroom is also very suitable for presentations, wedding banquets and large scale talks. There is a separate designated space for media staff to film and hold interviews.
10F Round ballroom I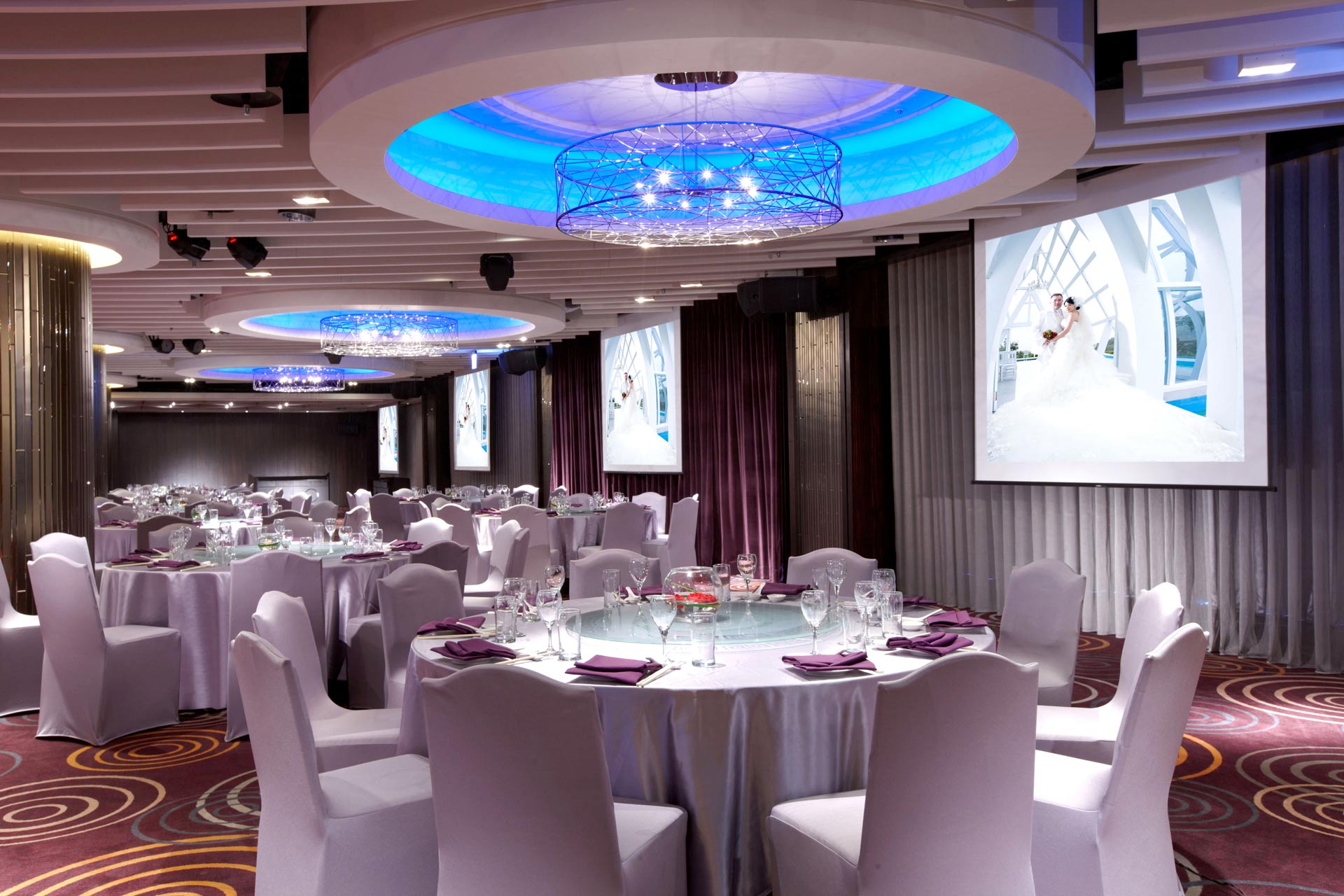 The ballroom is divided into round ballroom I and round ballroom II, three meters high, each covering an area of 202 m², each can accommodate up to 500 people. Combined with the European streamlined style, the ballroom is also unique in its location and the colors of light indoors, with several large ceiling lights providing excellent lighting while also allowing the picture to focus on the guests in the venue. Table and chair design and placement can vary with different types of activities, the meeting can be a classroom or theater type, for banquets the room can of course be transformed with Chinese banquet round tables and/or a buffet room.
10F Round ballroom II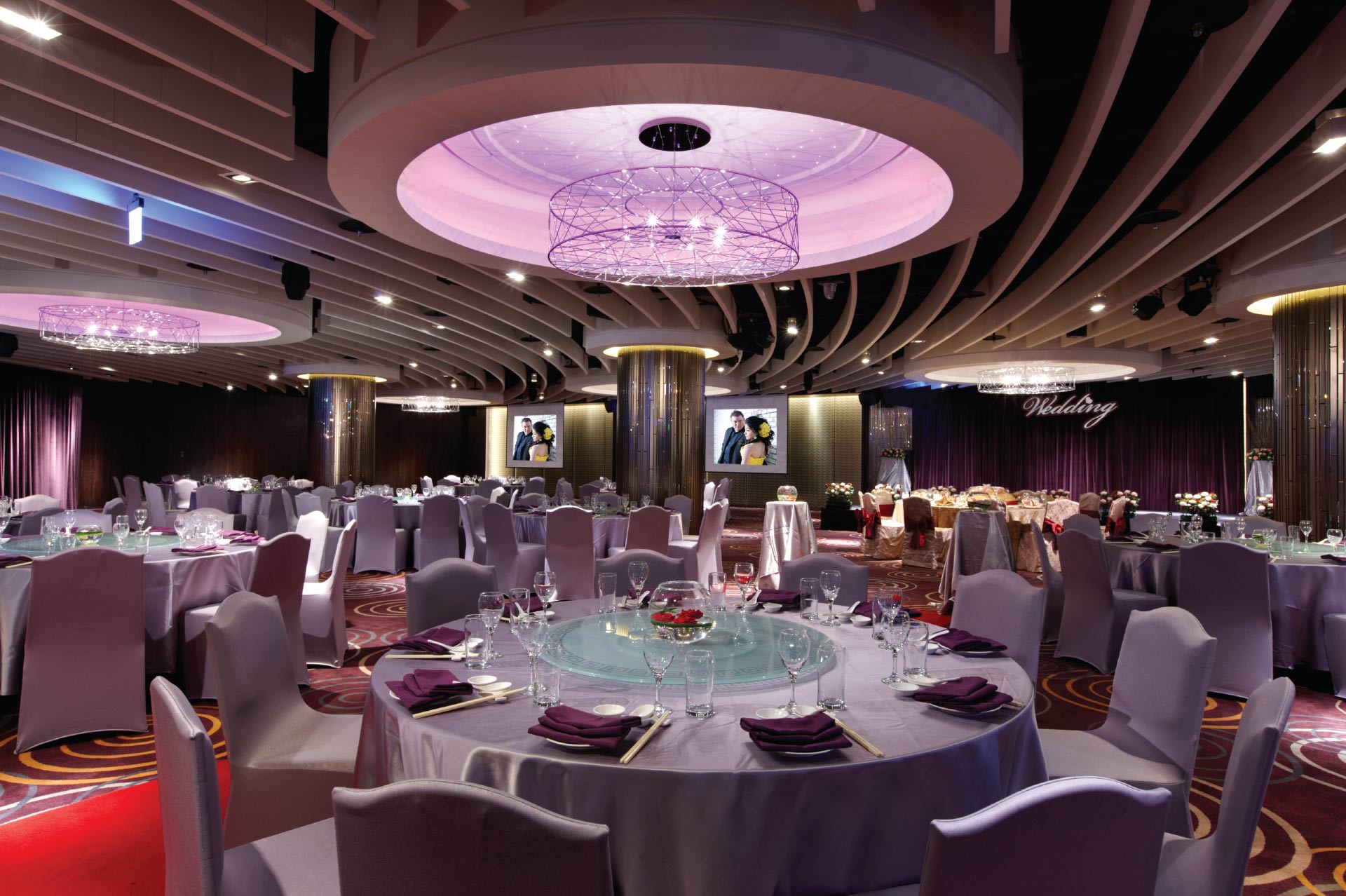 The Splendor Hotel –Taichung has a stable and fast Wi-Fi connection, the room is also equipped with a projector, projection screen and a number of wireless microphones, expect each event to be a comfortable, open space with professional sound, lighting effects, so that every VIP can have the best experience possible.